The 'Heart' of Your Pneumatic Nail Gun: Unveiling the Precision Synergy of Cylinders and Valves
May 11 2022 – Meite USA
Are you a DIY enthusiast who loves getting hands-on with home projects?
Then you've likely used a pneumatic nail gun, a tool that's as powerful as it is precise. But have you ever wondered what lies at the 'heart' of this indispensable tool? Today, we're delving into the fascinating world of cylinders and valves, the core components that make your nail gun tick.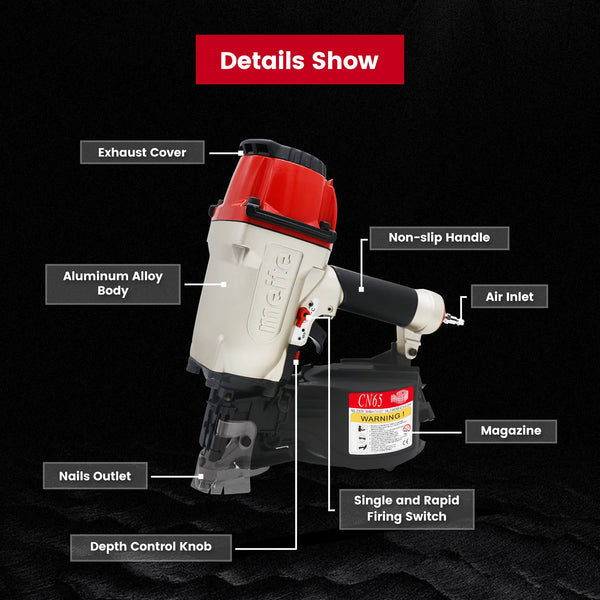 The Marvel of Design: Cylinders and Valves
The cylinder and valve in a nail gun are akin to the heart in a human body, pumping life (in this case, air) into the system. The cylinder is a tube in which compressed air is stored, while the valve controls the flow of this air. Their synergy is what allows your nail gun to drive nails with such force and accuracy.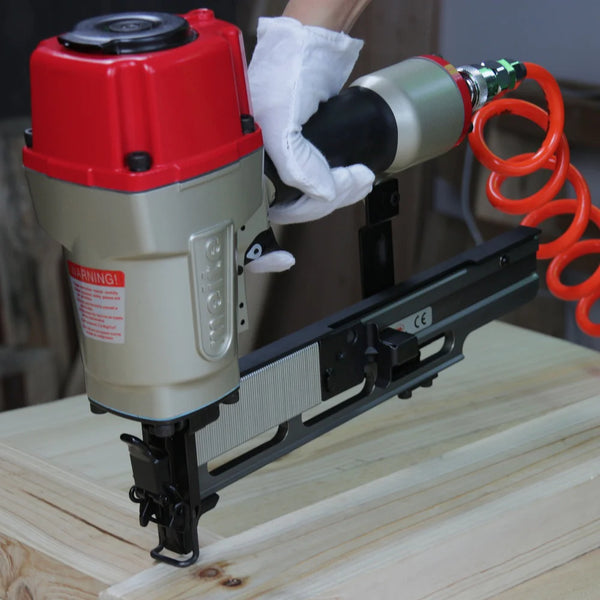 The Dance of the Cylinder and Valve
When you pull the trigger, the valve opens, releasing the compressed air into the cylinder. This air then pushes a piston, which in turn drives the nail into the material. It's a beautifully choreographed dance of mechanics, happening in the blink of an eye, every time you use your nail gun.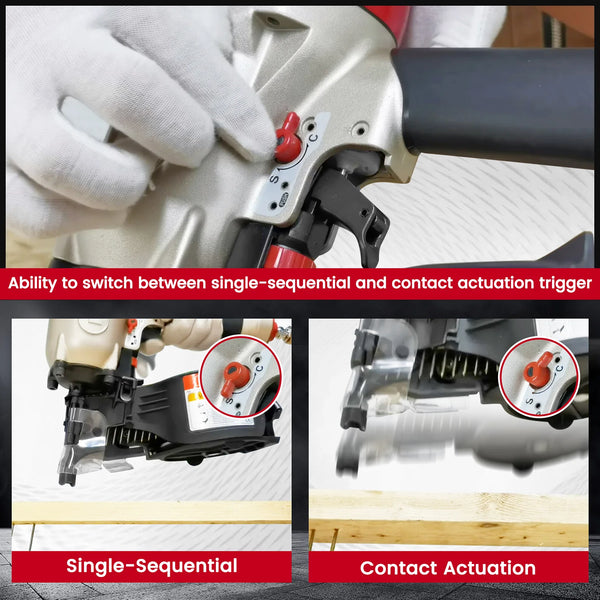 Maintenance – The Key to Longevity
Just like our hearts, the 'heart' of your nail gun also needs care. Regular maintenance of the cylinder and valve ensures that your nail gun operates at its peak performance. This includes cleaning and lubricating the components, checking for wear and tear, and replacing parts as needed.
Disclaimer
The information provided in this article is intended for general informational and educational purposes only. While we strive to keep the information up-to-date and correct, we make no representations or warranties of any kind, express or implied, about the completeness, accuracy, reliability, suitability, or availability with respect to the pneumatic tools or the information, products, services, or related graphics contained in this article for any purpose.
Any reliance you place on such information is therefore strictly at your own risk. In no event will we be liable for any loss or damage including without limitation, indirect or consequential loss or damage, or any loss or damage whatsoever arising from loss of data or profits arising out of, or in connection with, the use of this article.
Remember, safety should always be your primary concern when handling any power tools. Always read and follow the safety instructions provided by the manufacturer.